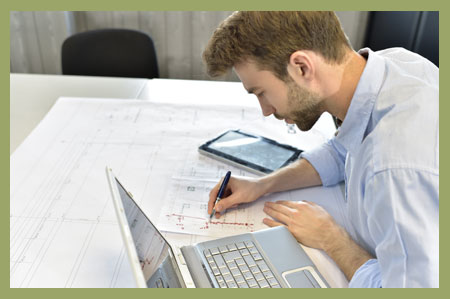 Delta G Consulting Engineers, Inc. was founded in 1992. We are registered with the USGBC.  We are a full service consulting engineering firm dedicated to providing our clients with the highest quality Electrical, HVAC, Plumbing and Fire Protection engineering services at a competitive cost.  Delta G office has a total of 5 Registered Professional Engineers, 13 Engineers/Designers, and support staff; including, 12 LEED Accredited Professionals. We have over 300 years of Engineering Experience with the average engineer having 18 years of experience.
We are experienced in low-rise, mid-rise and high-rise residential and office building design, hospitals, fire and police stations, airports, schools, library, municipal, retail, hotel, and single family custom homes design. Delta G is centrally located to serving clients in Miami-Dade, Monroe, Broward and Palm Beach Counties. Our headquarters is located in Downtown Fort Lauderdale and we have offices in Coral Gables. Possessing a firm understanding of large-scale projects; Delta G professionals bring to the design team strong relationships with major institutional clients and an in-depth knowledge of the engineering disciplines. Clients trust us to conduct research, present options, and deliver thorough, accurate, timely construction documents, reports, and analysis.
GOALS AND PHILOSOPHY
We have an office structure like no other firm, we have a team based approach. Every team has a Project Manager, an MEPF group of engineers working together on the same project at the same time and in the office pod. This assures that your project is managed by a cohesive group of experts from the very beginning of the project through to completion.  Our experience knowledge and excellent skills inspire confidence and enhance our accountability to our clients. Our goal is to deliver quality; ON TIME.
Delta G's primary goal is to meet the client's needs for proper system:
Design
Safety
Function
Maintainability
Environmental Impact
Appearance
Economy
Value
Our design and investigative services are provided to:
Architects
Developers
Industry
Municipal and Governmental Agencies
Residential and Commercial Building Owners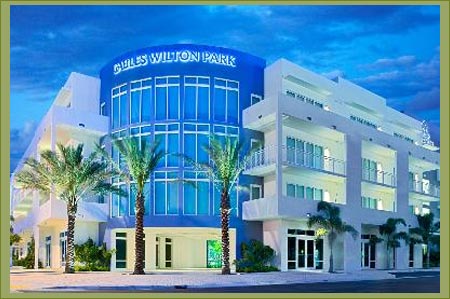 LEED Experience
Over two thirds of our engineering staff are LEED AP's. Delta G is the premier LEED firm in Florida with over 1,300,000 s.f. of LEED built environment, already in place. Our LEED accredited professionals have the level of experience you would expect to find only in the most environmentally advanced nations, yet we are right here in South Florida. We deliver results beyond your expectations.
Value Engineering
With our extensive experience and design knowledge, be assured that our engineering solutions incorporate the greatest value and economy both for initial cost and operationally over the long term. Consistency and dedicated experienced personnel, ensure that quality and economics are considered in each step of the design process. We have been commissioned to perform Value Engineering analysis of many projects that have been designed and engineered by others. We have been instrumental in offering V/E Solutions that have produced hundreds of thousands of dollars in savings to the building owners and/or developers.
Timely Production
If it is important to you, it is important to us, and completing projects on time is very important to us!  This is our goal for each and every project.  However, deadlines do not take precedence over quality and safety.
Production Capabilities
Our BIM/Revit/CAD facilities are state of the art. Our computers are less than a year old, and each station has wide screen dual monitors.  We are currently operating with Revit MEP 2015, 2016, and 2017.
Construction Phase Services
We strongly believe that construction phase services are critical to proper design implementation.  This practice ensures that, what is designed, is what is installed.  The intent of each design is clearly known, thereby, minimizing construction time and cost overruns. We have proven that building owners save money when Construction Phase services are provided.
E-Mail
Our engineers and project managers may be contacted at their E-mail addresses:
George SanJuan, P.E, LEED AP  - President  -  GSanJuan@DeltaG.net
Alfred Esquivel, P.E. - Managing Principal -  Alfred@DeltaG.net